What is an electronic ticket?
Electronic ticket (E-ticket) is a ticket that You purchase in the online service KARABAS.COM pay by credit card or electronic money and receive e-mail.
You should print the ticket and bring it with you to the event. During the control input of the barcode ticket scan and invite You to take his place in the hall.
An electronic ticket is convenient because You do not need to wait for the courier or to go pick it up at the cashier
You get a ticket for e-mail and save time and money.
Just
30
seconds
time of purchase
*On the website www.karabas.com the event, which you can buy an electronic ticket, indicated by
E-ticket looks like
Ticket information
The event name, date and venue, Playground.
Information
Information about the owner of the ticket.
Barcode
Unique for each ticket is scanned at the entrance.
Rules
Rules for the use of the electronic ticket.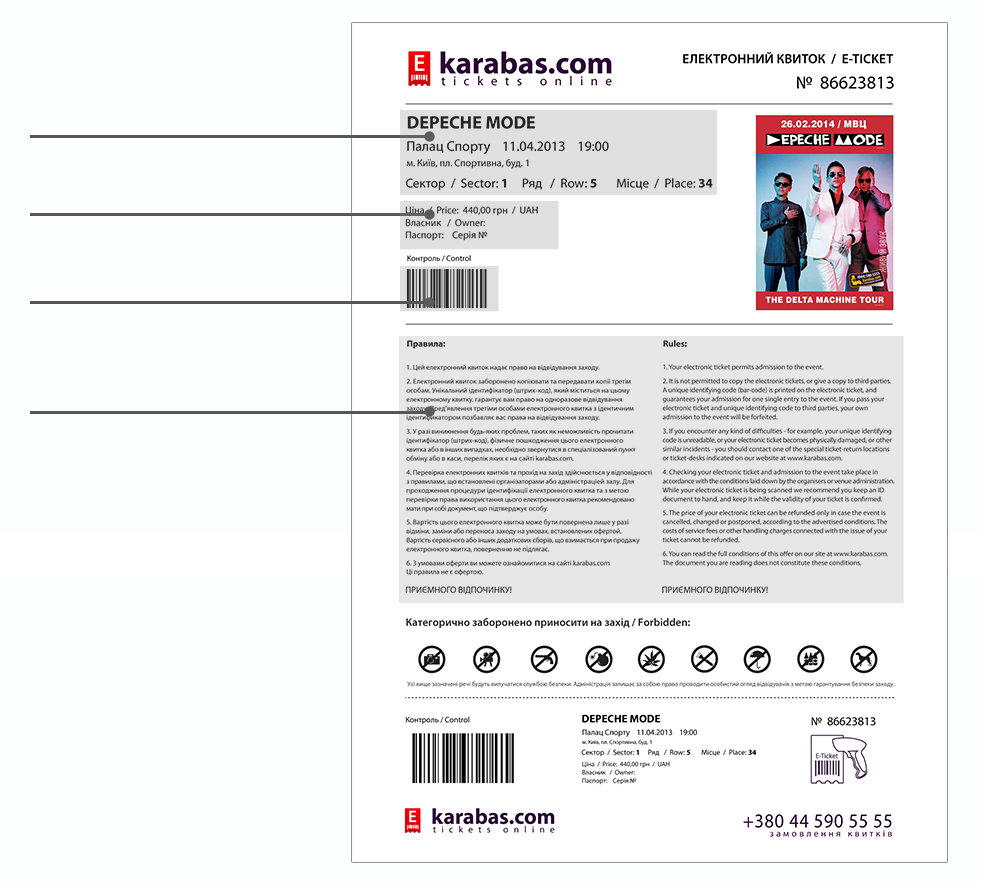 Ticket of our partner tickets.ua looks like this: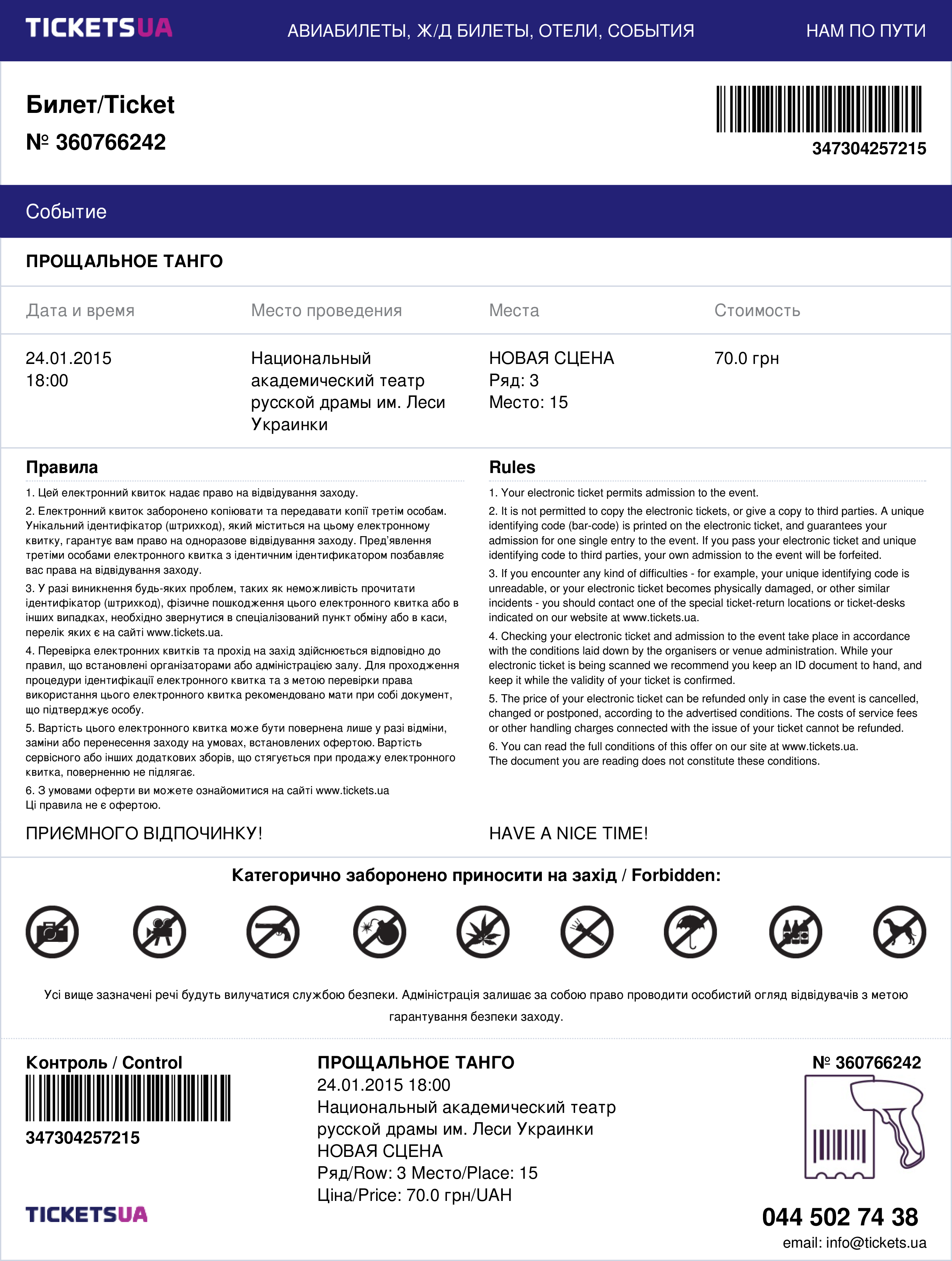 In order to issue an electronic ticket, you must:
1
To register and pay for the order
2
To obtain an electronic ticket
3
Show the ticket at the entrance
Important!
The barcode on the ticket is only valid for one time access to the event. Do not reprint and copy of the ticket by outsiders, as they can use it before You!
E-ticket is the same value as cash.
The benefits of e-ticket
30 seconds -
the time of purchase
Quick purchase
100% protection of the authenticity of the ticket
Protection against forgery
It is impossible to lose all information remains in our database
Warranty visit